Join us as the Lord carries this message of HOPE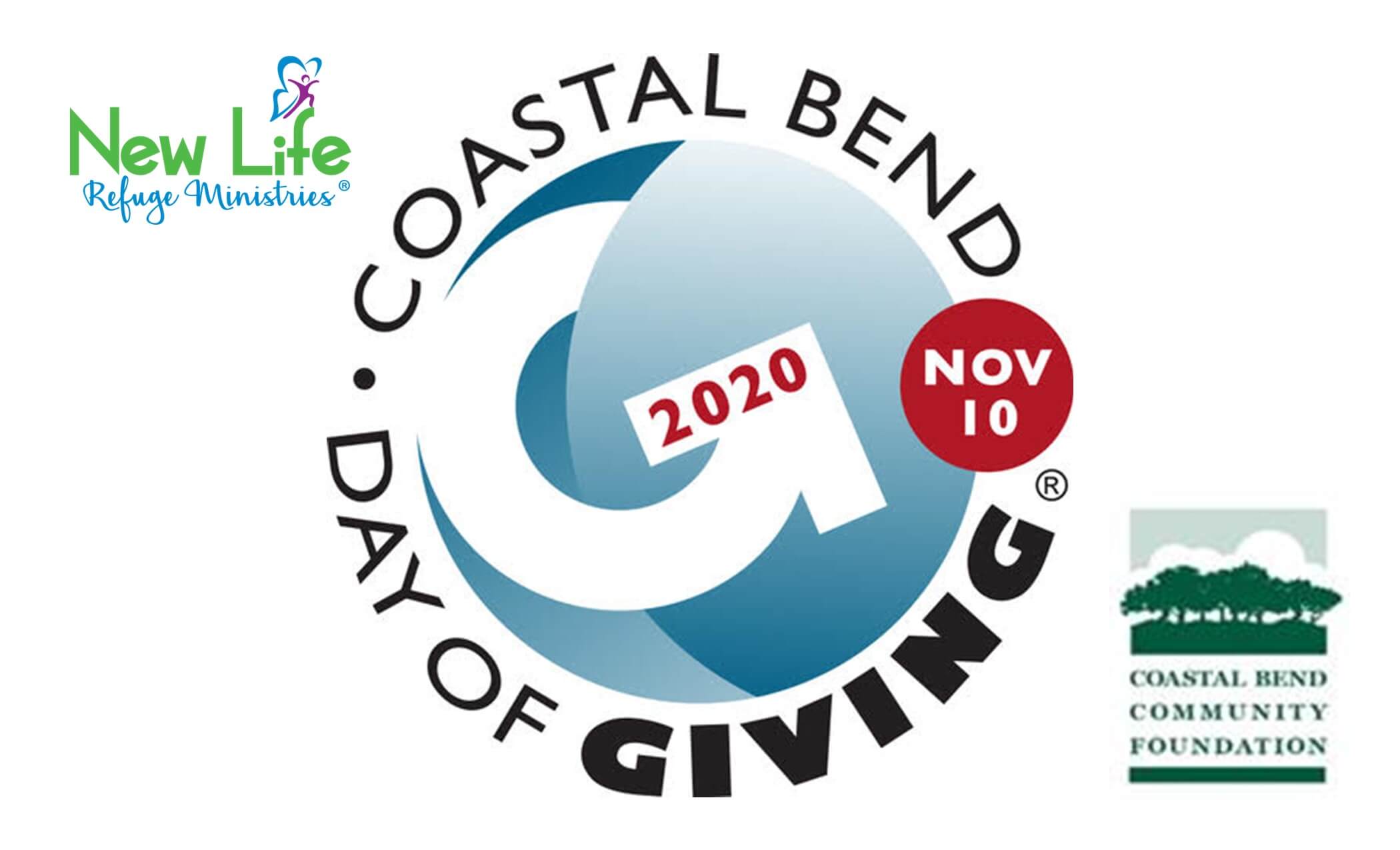 Coastal Bend Day of Giving Nov. 10th, 2020
This year donations are accepted from November 1st through the Day of Giving on November 10th!
Host of the Coastal Bend Day of Giving, The Coastal Bend Community Foundation presents $1.1 million in matching funds committed by 26 generous donors for #CBDayofGiving2020! Gifts to the 50 participating nonprofits will be matched and doubled, up to $22,000 per organization!

Mid-Day with Minta - Guest Michelle Putman
Join us Thursday October 8th for our Virtual Town Hall Meeting. This week's guest is Michelle Putman. Mid-Day with Minta-Guest Michelle Putman with Nueces County District Attorney's Office.
Thu, Oct 8, 2020 12:10 PM – 12:40 PM (CDT)
Please join my meeting from your computer, tablet or smartphone.
https://global.gotomeeting.com/join/261486493
This program is being recorded, if you call in by phone, PLEASE MUTE yourself.
United States: +1 (872) 240-3212
Access Code: 261-486-493
New to GoToMeeting? Get the app now and be ready when your first meeting starts: https://global.gotomeeting.com/install/261486493
Michelle Putman received her BBA from the University of Texas – Austin, and graduated Cum Laude with her J.D. from Southern Methodist University. Ms. Putman began her career as a prosecutor in the Nueces County District Attorney's Office in 2011.  She is currently the Intake Chief, and she has prosecuted numerous violent offenses. During 2015-2017, she served in the Child Protection Unit, prosecuting crimes against children where she was first exposed to the horrible world of human trafficking. Ms. Putman has successfully prosecuted multiple cases involving sex trafficking of minors and continues to handle those cases.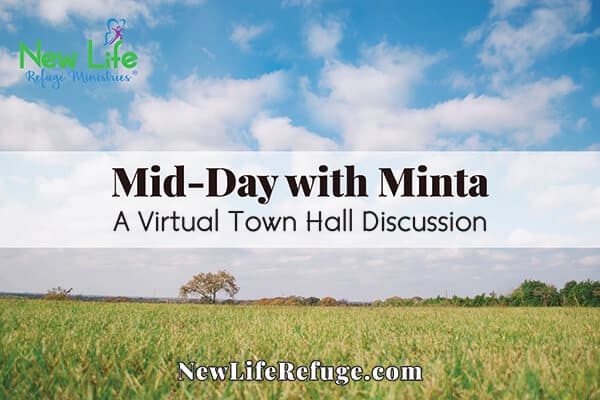 Norwex - Party with a Purpose
The Body Shop Online - Party with a Purpose
For Benefit of New Life Refuge Ministries online party brought to you by Lorah Hodges. Any questions on the products or orders please contact Lorah directly at 719-287-2309 or direct message through Facebook. Online Party from October 5th to 13th.
Thank you, Lorah for offering this event and your heart to spread awareness in the work to #EndChildTrafficking!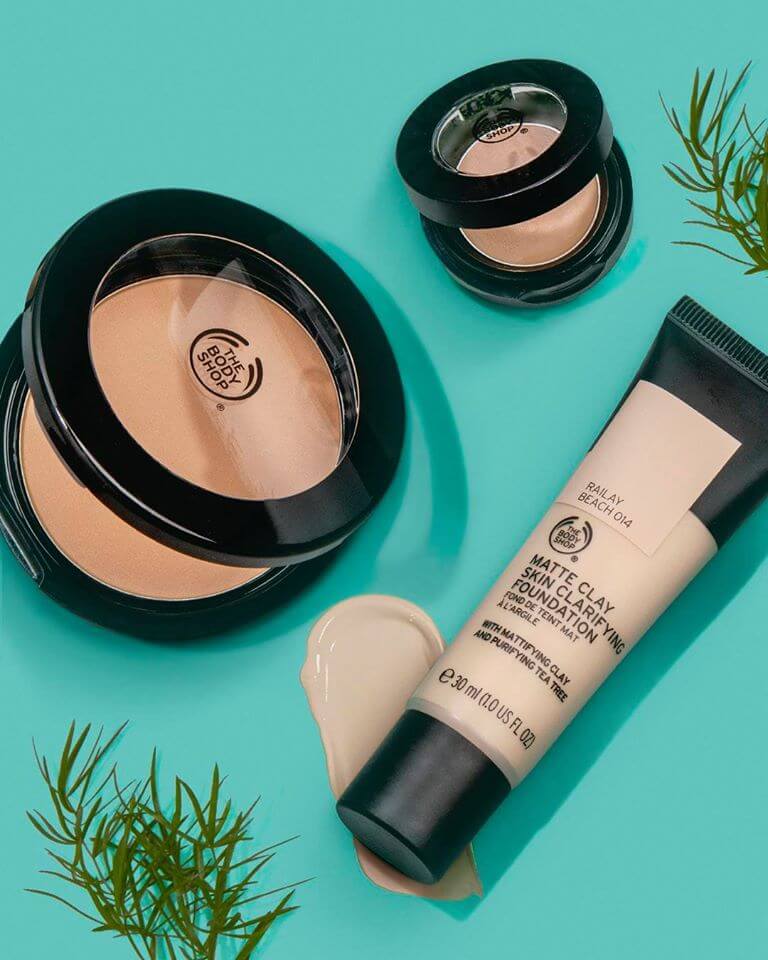 *POSTPONED*
Drive New Life Refuge #EndChildTrafficking
* POSTPONED* 
Test Drive a Car for a Cause!
Mention New Life Refuge Ministries and Sames Ford (4721 Ayers) will donate $25!

The fight to educate and end child sex trafficking is a community battle. Sames Ford, New Life Refuge Ministries and KIII TV are partners raising awareness and funds in support of the victims of this crime; and their families. Come out and test drive a vehicle at Sames Ford Corpus Christi and Sames will donate $25 to New Life Refuge Ministries. It's a simple way to raise funds and awareness.
You must be 18 years old or older in order to test drive a vehicle. #EndChildSexTrafficking.
Thank you to all partners in the community for helping us with this event.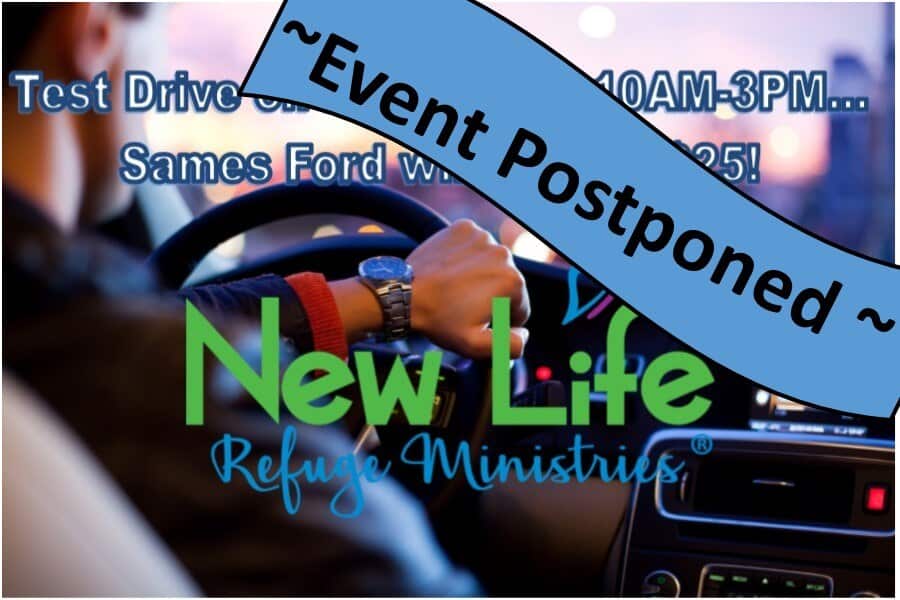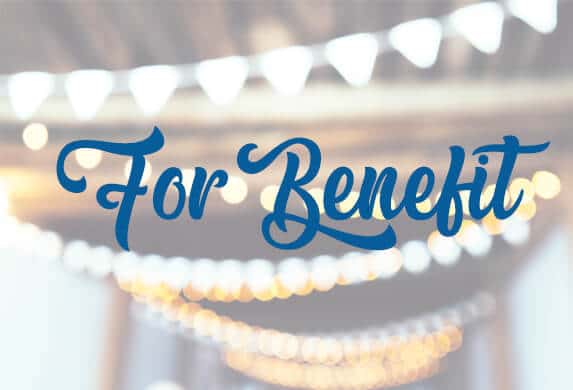 Host an Event For Benefit of New Life Refuge Ministries
Host a "For Benefit of New Life Refuge Ministries" fundraiser. 
Please see downloadable forms for more details.
Here's some ideas! 
Have a small home gathering of friends to educate them on the issue. 
Do you love crafts?
Invite your church group to do an event on a semi- annual or annual basis such as:
Bake sale/Chili cook-off
Craft sale/rummage sale
Luncheon/tea
Host yearly events such as: 
(Tickets sales / proceeds go to NLRM.)  
A luncheon on the topic of DMST where we come as keynotes. This can be held at your church or a local hotel/conference center. 
Sponsoring a screening of an anti-trafficking documentary at your church or local theater. 
Fishing tournament
Golf tournament
Tennis Tournament
5K Walk/Run
More Ways to Help
Want to help but don't have a lot of time?   
Ask your Church, Community or Civic Organization to come together in support with their donations.
Start an Online Donation Campaign.
Please complete and submit the forms below and send to info@newliferefugeminsitries.org
BY SUSANN'S CUSTOM JEWELERS
Half of the profits from each "Courage Coin" pendant purchased from Susann's Custom Jewelers will go to New Life Refuge Ministries's goal of helping a rescued children shine bright again.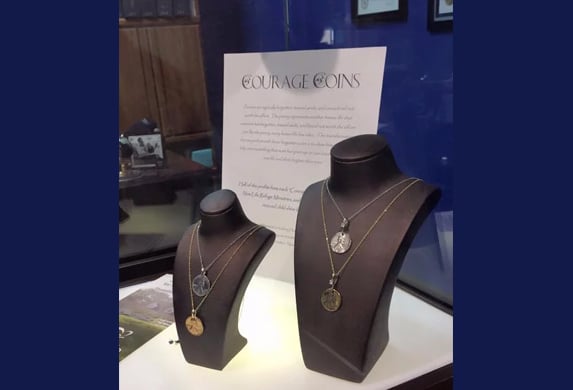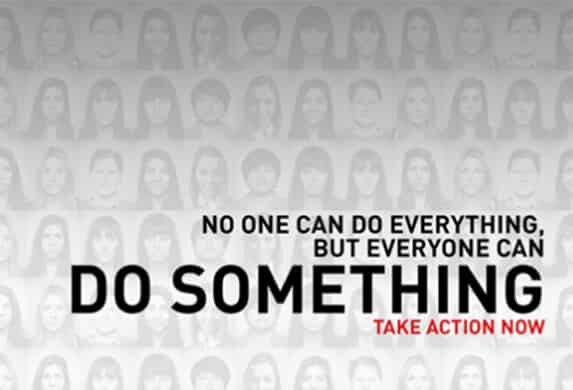 In Loving Memory of Mariza Angeles Smith who's Legacy of Love is truly dynamic! She devised the Dynamic Dollar Campaign as a means to raise awareness to develop advocacy, and to take action on the issue of child sex trafficking. Mariza always felt, that one dollar, affordable by everyone, is the best vehicle to allow one to be aware, advocate, and certainly take action.
How does a Dollar become a Dynamic?
1) Make a collection container.
2) What you simply say to people in your office, people in any group, and / or to people you meet: "Please give $1.00 to help stamp out human trafficking." That's all that is needed. If they have questions give a simple explanation about New Life Refuge Home of Hope for underage survivors.
3) Ask the person to, in turn, "spread the word about the issue and need for housing,"– ask others to begin to collect.
4) The simple dollar over and over becomes the "Dynamic Dollar!"
5) Remember: a "decline of a dollar" for your jug is not a reflection of you personally. Keep plugging away!
What is a Party with a Purpose?
It is an informal gathering of your friends you learn more about the issue Domestic Minor Sex Trafficking (DMST) and what New Life Refuge Ministries (NLRM) is doing to fight this crime and help those who have been victimized by it.
Why host a Party with a Purpose?
It is a great way to bring awareness to the issue of domestic minor sex trafficking (DMST) and the need for restorative. By hosting a Party with a Purpose you will be part of the solution to end child sex trafficking by educating your friends and family on the issue. You and your guests will learn how to keep the children and youth in your lives safe from traffickers. The Party with a Purpose will give your guests a greater awareness of a nationwide growing problem which could affect a child in their lives and the future of our country's youth.
What will it cost?
The cost is up to you. It's no more than the cost of having friends over. We provide a House Party Manual to make party planning easy. Donations are not a required but are appreciated.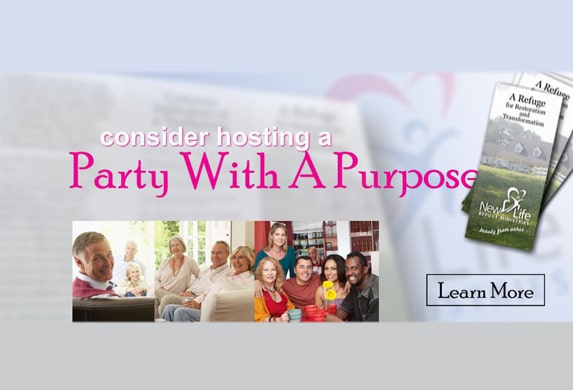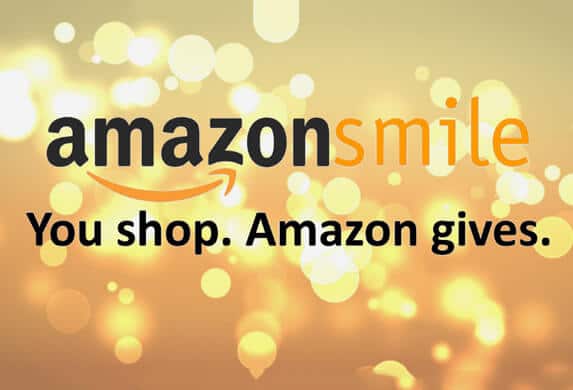 Amazon will donate 0.5% of the price of your eligible AmazonSmile purchases to New Life Refuge Ministries whenever you shop on AmazonSmile.
People can support us by using Good Search as their search engine and selecting us as their charity of choice.